This is on the verison that is being protrayed by the real life person
Paul Cattermole

Rachel (middle) with Paul (left) and Bradley (rightt) in jail thanks to the Sheiff who refuse to listen to his and his bandmates. (Back to the 50s)

Name:

Paul Geralg Cattermole

Date of Birth and Place:

May 7, 1977, St Albans, England

Known Family members:

Liz (mother), Gerald (father)
Colin and Martin (brothers) Treena

Age when Heroism begun:

22 (Miami 7)

Job:

Performer

Goal:

Fame

Species:

Human

Protrayed by:

Ethnicity:
Born in St Albans, United Kingdom; Paul Gerald Cattermole was once a member of English band, S Club 7.
Real World Articles
Edit
Role in TV and Film
Edit
Known Allies
Edit
Dean (Hollywood)
Maria (Viva series)
Known Enemies
Edit
The Sherriff (Back to the 50s)
Rockets (Back to The 50s)
what makes Paul Heroic
Edit
Left the band in 2002 which the real event shown in Goodbye is the Hardest Thing.
Dating his bandmate Hannah Spearritt from 2001 to 2006 but rekindle their romances in 2015 and broke up the same year.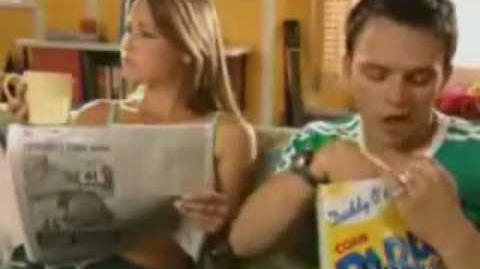 Ad blocker interference detected!
Wikia is a free-to-use site that makes money from advertising. We have a modified experience for viewers using ad blockers

Wikia is not accessible if you've made further modifications. Remove the custom ad blocker rule(s) and the page will load as expected.